Who are we?
We are VIQTOR DAVIS, a data strategy, data management and implementation company. We were formed in 2018 when several data companies joined together. We have a team of over 300 professionals based in the UK, Benelux, USA, India and Mexico, delivering data strategy, governance, management, science and analytics.
Our KADOE service is the well established managed service of Entity Group, one of the founding companies of VIQTOR DAVIS. We have more than twenty years of experience supporting our KADOE customers, who between them make millions of vehicle enquiries a year.
What do we do?
Our company provide services in all aspects of data. We were doing this long before data became the hot topic it is today, and have collected over thirty years of business and technical expertise to help our customers get the most out of a very valuable resource.
Would you like to read the book?
We have published a well received book that focuses on the gap between the enormous amount of data that organisations have, and the difficulties they face turning this into measurable business value. It applies whether your data is structured or unstructured, whether your organisation is large or small. Crossing the Data Delta presents an agile approach to driving digital value in your organisation.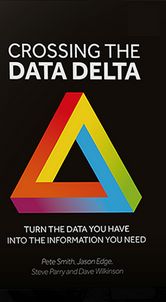 You can download the book for free from our Company website.
Where do we live?
The KADOE managed service and our support desk is operated from our UK office
VIQTOR DAVIS UK
550 Newton House Winch Road Kent Science Park Sittingbourne Kent, ME9 8EF
+44 (0)1795 415 800